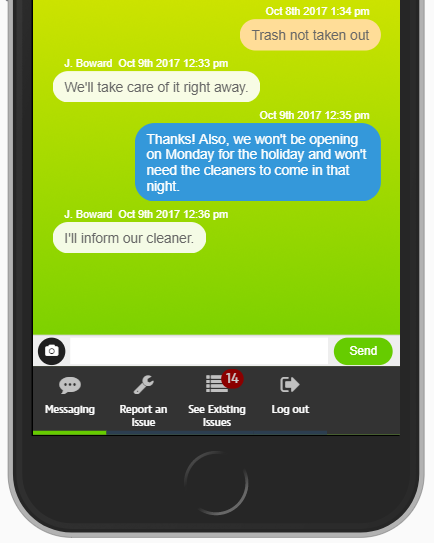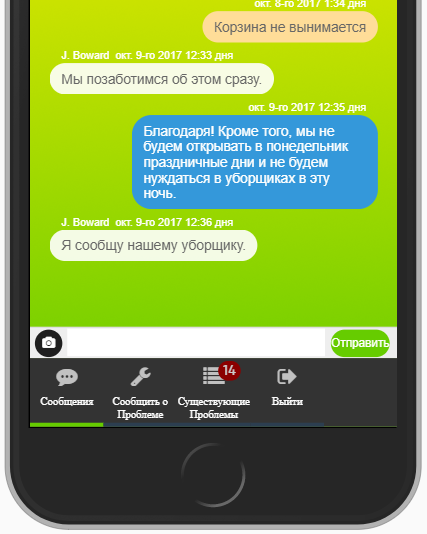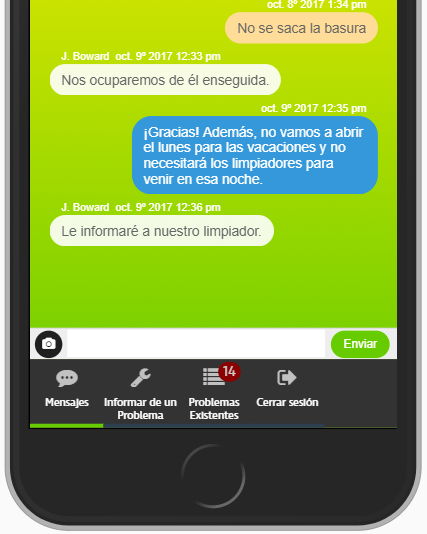 Language translator
Me no comprende! Is a thing of the past
With Sweep Up's Language Translator, your team will receive all messages, cleaning instructions and supply ordering in their own language.
The entire mobile app, from navigation to buttons is presented in the user's native language so that using the app is smooth regardless of what language you speak!
Each of your cleaners can select their language of preference and all messages and notifications will be delivered in that language.
We support over 100 Languages. Muy Bueno!
Just £5 a month per user!
Want to see and learn more about how Sweep Up can help change your facility management services?
Click on the button below and we will be in touch to schedule your live demo.