Scheduling
Location Scheduling
Scheduling operatives to single or multiple locations is simple and fast. Managers can easily create shifts with start/end times and assign cleaners.  With the web app scheduler it's easy to identify what locations do not have an operative scheduled to ensure you are covered at all times.
Mobile Schedules
Operatives can see their daily schedule of locations to be serviced on the go on the Mobile devices.  They can use the function "Map It" if they need help in getting to the scheduled location.
Locations that have been serviced turn green to help your team and managers know what has been completed and what has not.
Location Notes
Give all the tools needed to your cleaners to run a smooth operation.  Operatives will have access to alarm codes, door codes and other critical information for scheduled locations. When you have to quickly replace absent team members, once you schedule a location to the new team, they will have all the information needed to get into the building from their mobile device.
Alerts
Wouldn't it be nice to receive a notification if no one has arrived at the location on time or left early from their shift…or not shown up at all?  Sweep Up helps create a culture of accountability with your team and helps you be proactive instead of reactive to potential customer dissatisfaction.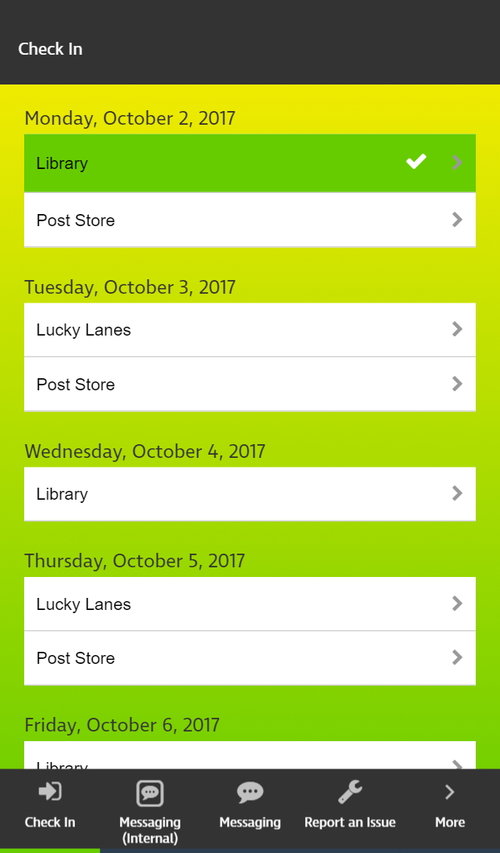 Just £5 a month per user!
Want to see and learn more about how Sweep Up can help change your facility management services?
Click on the button below and we will be in touch to schedule your live demo.