Supply Management
Have the right supplies at the right time, every time!
Knowing what supplies are needed, what has been fulfilled and what still needs to be delivered can be time consuming and frustrating for managers. Sweep Up makes supply management easy.  When supplies are low, you'll receive a notification and e-mail with a list of needed items. A simple open items list is available per location with a click of a button.
Sweep Up provides supply ordering and fulfillment trends over the last 30, 90, 180 and 365 days for each location to help you understand how much you are spending and create correct inventory levels and ordering patterns.
Order on your mobile
Your team can use the Sweep Up mobile app to request all their supply needs.  Requests can be sent to your managers, your customer (if they provide certain materials) or directly to your supplier to fulfill the order automatically for that location.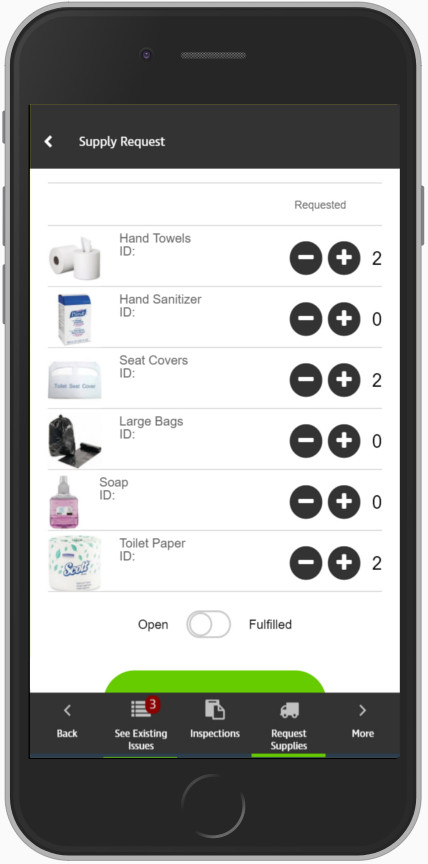 Just £5 a month per user!
Want to see and learn more about how Sweep Up can help change your facility management services?
Click on the button below and we will be in touch to schedule your live demo.